VARIOPRINT – Printing · Coating · Finishing
Machines for pad printing and coating of drill holes
We are your specialist for innovative pad printing technology and energy-efficient solutions.
VARIOPRINT has set one goal for itself: The design and supply of high-quality systems in small series for pad printing and surface coating of drill holes that are difficult to access.
In this market segment, we offer optimised solutions, which take into account your specific production conditions – e.g. small number of units, specialist applications, complex component structure.

VARIOPRINT is your reliable partner for the development of
surface finishing machines in the fields of:
PAD PRINTING
Due to its adaptability when printing, pad printing can be used on any conceivable items. Examples of fields of application are the printing of syringes, toys, CDs, crockery, screw caps, lighters and tool handles. Particularly also in the automotive sector, many parts are decorated using pad printing.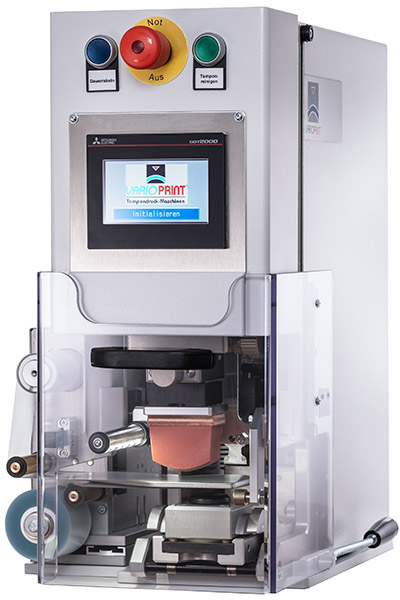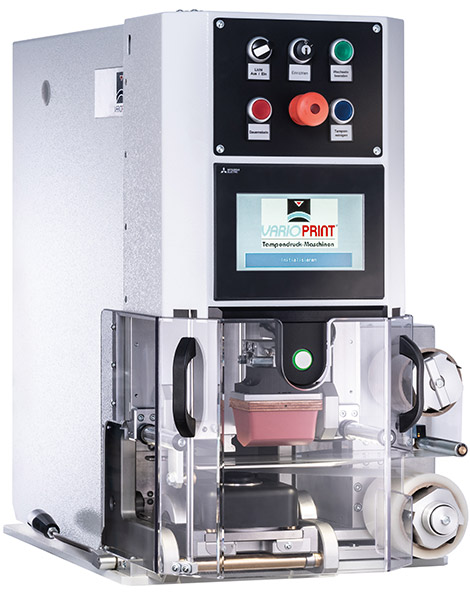 COATING OF DRILL HOLES
In order to be able to coat even complex inner geometries, VARIOPRINT has developed new system solutions on the basis of the pad printing method.
With these, drill holes can be precisely coated with solid film lubricants, release agents, oil, adhesives, paints, etc.
Your advantages at a glance:
Quality Made in Germany
Reliable customer service
Energy-saving electric drive
Automatic printing block
Simple operation
High operating safety
High frequency
Multiple image technology